For the summer season of 2017 the Riga International Airport offers 89 destinations, including 16 new ones offered by various airlines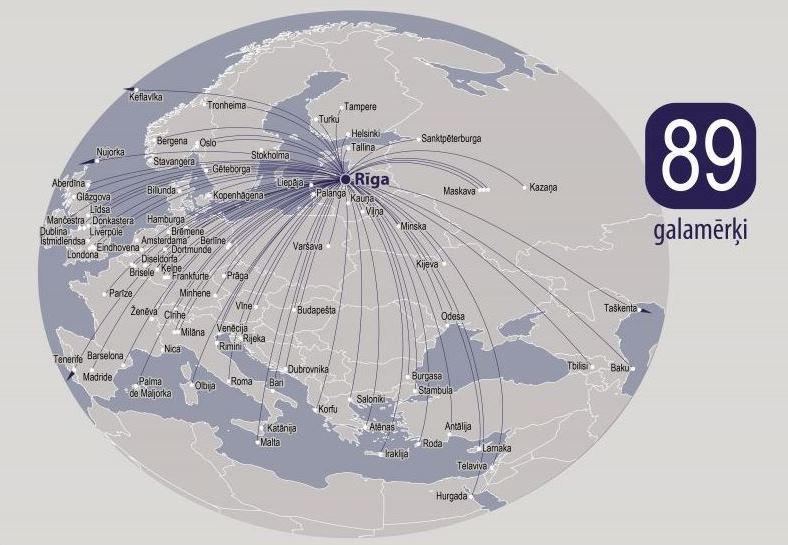 .
The widest range of the new destinations is offered by the airline airBaltic, namely to Tampere, Odessa, Kazan, Aberdeen, Stavanger, Geneva, Catania, Liepaja, Madrid and Gothenburg. These flights in accordance with the schedule are planned to start from 26.03 to 01.06.2017. From 13.07 to 17.08 when the Vilnius Airport is planned to be closed, airBaltic will also operate flights to Kaunas. As well the significant increase of the number of flights to Helsinki and Kiev is planned.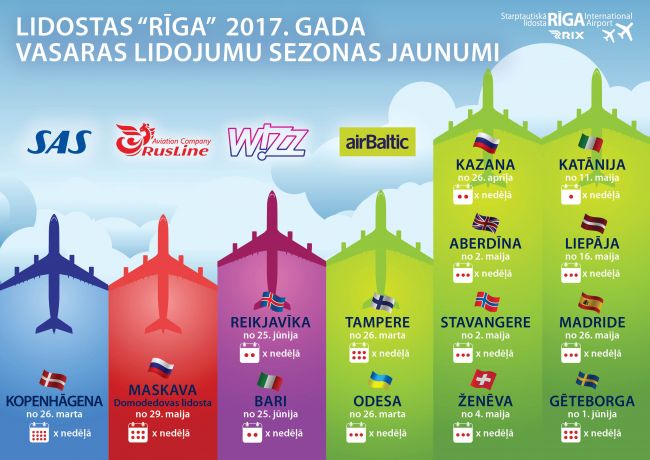 As of 25.06, the low-cost airline Wizzair will operate two new destinations - Reykjavik and Bari. However, Scandinavian Air System (SAS) has already started 12 flights weekly to Copenhagen.
On 29.05, a new Russian airline will launch flights from Riga to Moscow Domodedovo. However, the Ellinair Airline plans offering charter flights to Heraklion, the capital of Crete.
Read the full article
here
.