Estravel Latvia is the branch of the largest travel agency in the Baltic States - Estravel Group AS - your reliable companion for great vacations and successful business trips.
Founded on 27 November 1996 (as the agency Norvista Rīga), Estravel Latvia celebrates 24 years of successful operations in the Latvian market.
Estravel Latvia belongs to Estravel Group of traditional travel agencies of the Baltic States and offers full range of worldwide travel-related services to individual travellers, groups, business entities and government institutions, as well as provides event and conference management services and holiday trips within the Baltic States.
Estravel Group operates its own 11 offices in the Baltic States, 8 of which are located in Estonia, 1 in Latvia, and 2 in Lithuania. The number of employees in enterprises of Estravel group exceeds 250.
Our direct travel services' suppliers and business partners are trustful and world-wide recognized airlines, ferry, cruise, railway, and car rental companies, as well as hotels, conference and event centres, resorts, public catering companies and other entities providing guaranteed top quality services to our customers.
International partnership of Estravel Latvia
American Express – Global Business Travel Partner Network
IATA (International Air Transport Association)
ALTA (Association of Latvian Travel and Operators Agents)
ECTAA (European Travel Agents ́ and Tour Operators ́Association)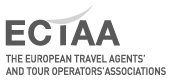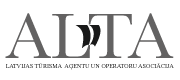 IATA # 67320035
Address
63 Elizabetes str., Riga
LV-1050, Latvia
Phone
+371 67283300
+371 67212780
+371 67207010
@
This email address is being protected from spambots. You need JavaScript enabled to view it.
Fax
+371 67287977
Bank details
Estravel Latvia - AS Estravel Group Branch in Latvia
Elizabetes 63, Rīga, LV-1050
PVN LV 40003318736
Swedbanka SWIFT: HABA LV22
IBAN: LV66HABA0001408033188
Working hours
| | |
| --- | --- |
| Mon | 09:00-18:00 |
| Tue | 09:00-18:00 |
| Wed | 09:00-18:00 |
| Thu | 09:00-18:00 |
| Fri | 09:00-18:00 |
| Sat | CLOSED |
| Sun | CLOSED |